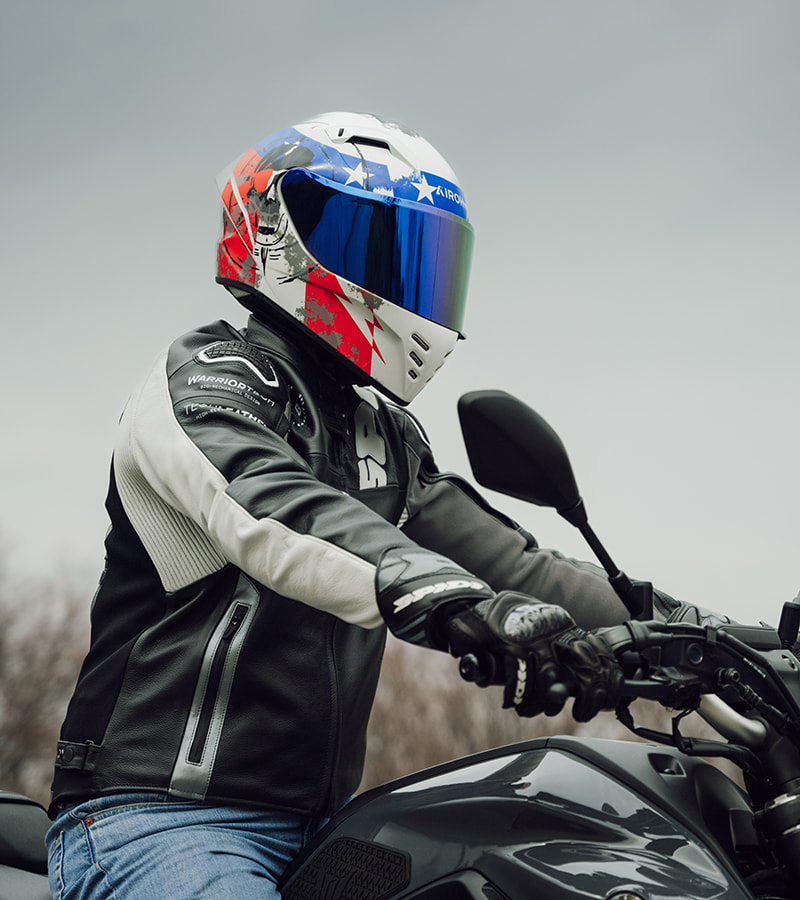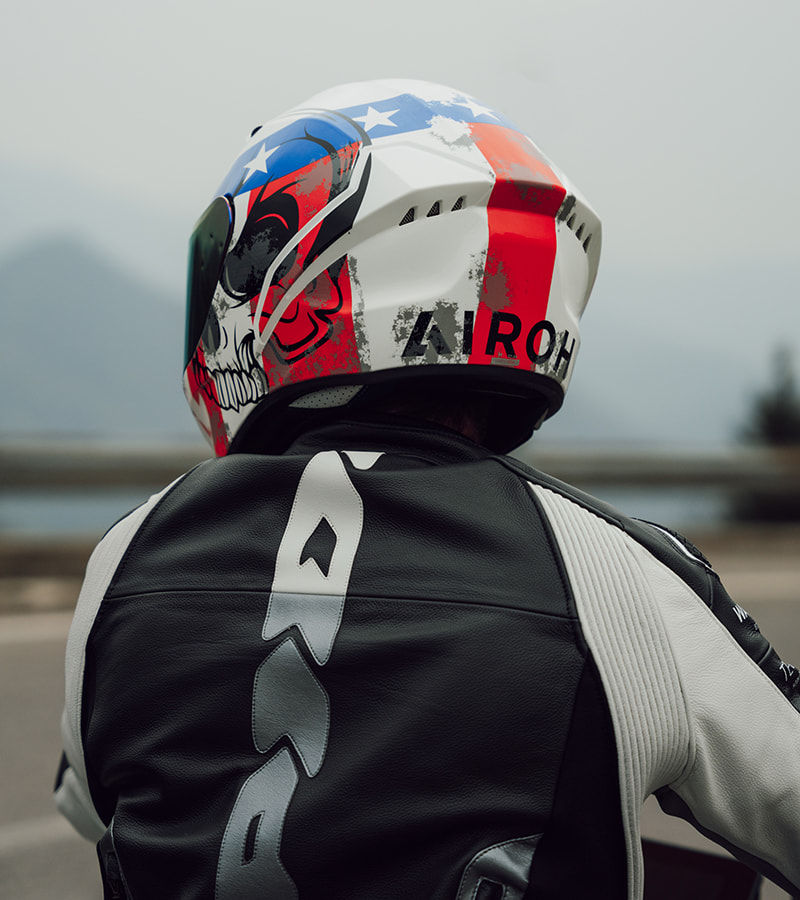 Features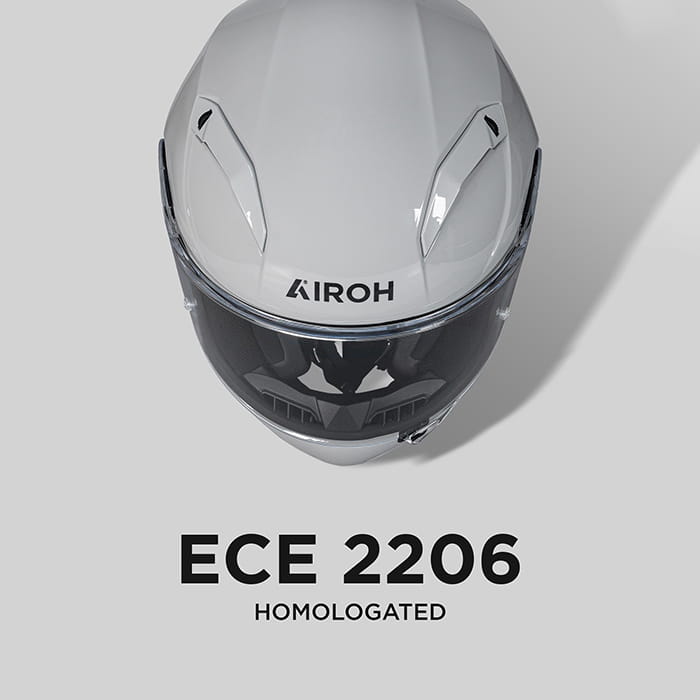 New safety standard
Superior performance technical textiles, Connor amazes for the particular attention to the comfort and safety that is offered to the end user. ECE 22.06 certified to give you the ultimate protection.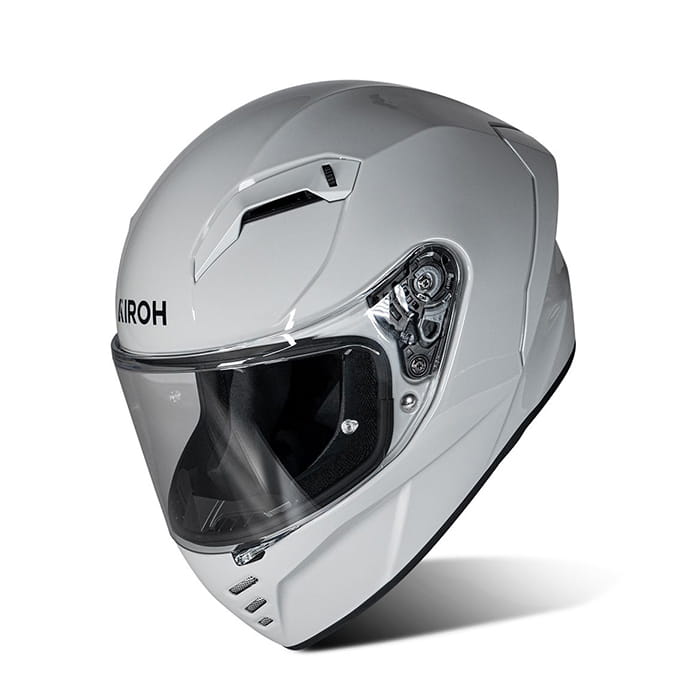 Ventilation
Connor has an innovative and functional ventilation system, carefully studied and tested inside the wind tunnel. The air intakes positioned in the upper part and on the chin-guard are easily adjustable, even with the use of gloves. The rear extractors complete the system and emphasize riding pleasure by improving comfort even on longer journeys and in more demanding climatic conditions.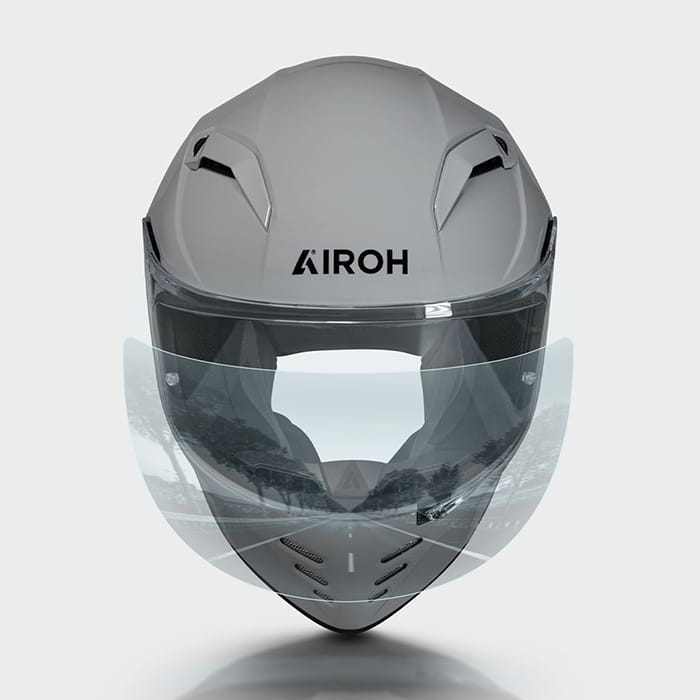 Extra wide vision
The visor has innovative features that ensure an extra wide vision, amplified and supported also by the practical anti-fog position and by the predisposition for the Pinlock 70 lens, essential elements for minimizing the risk of fogging.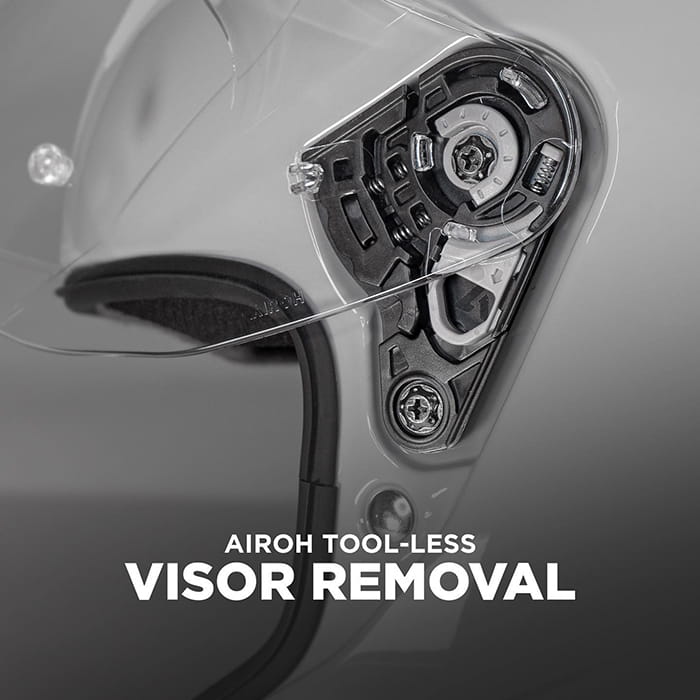 ATVR ( Airoh Tool-less Visor Removal )
The AIROH system that allows the quick release of the visor, without the aid of special tools or equipment. An innovative system that allows you to remove easily and, why not, replace this component, even for a last-minute change of look. In addition to this, the visor also features the practical central lock system, to amplify a stable view of the road.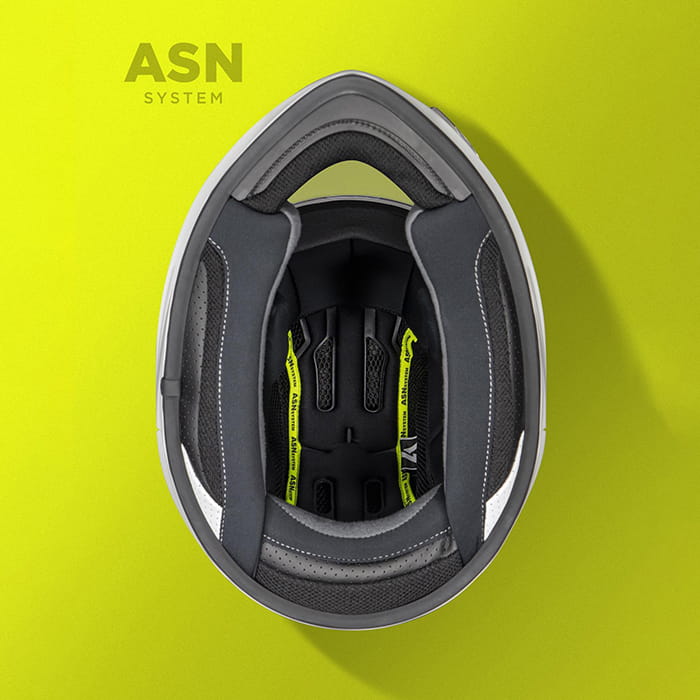 ASN System
Airoh has introduced the ASN System, a 3D fabric structure designed to reduce the force transferred to the head on impact. The ASN System's 2 outer walls move relatively to each other, dissipating the energy generated by the impact more effectively. It also offers incredible ventilation, a crucial factor in more extreme riding conditions.
Specification
Material: ???
Weight: from 1450g (+/- 50 g)
Sizes: XS - 2XL
Shell: 3 sizes (XS-S, M, L-2XL)
Safety: ECE / Sharp 5 star